January 2013
Posts
January 11, 2013
Steve Harney, our favorite real estate expert, stopped by Carolina One this week to update us on the national real estate market.  From his presentation, this is where home prices are headed this year!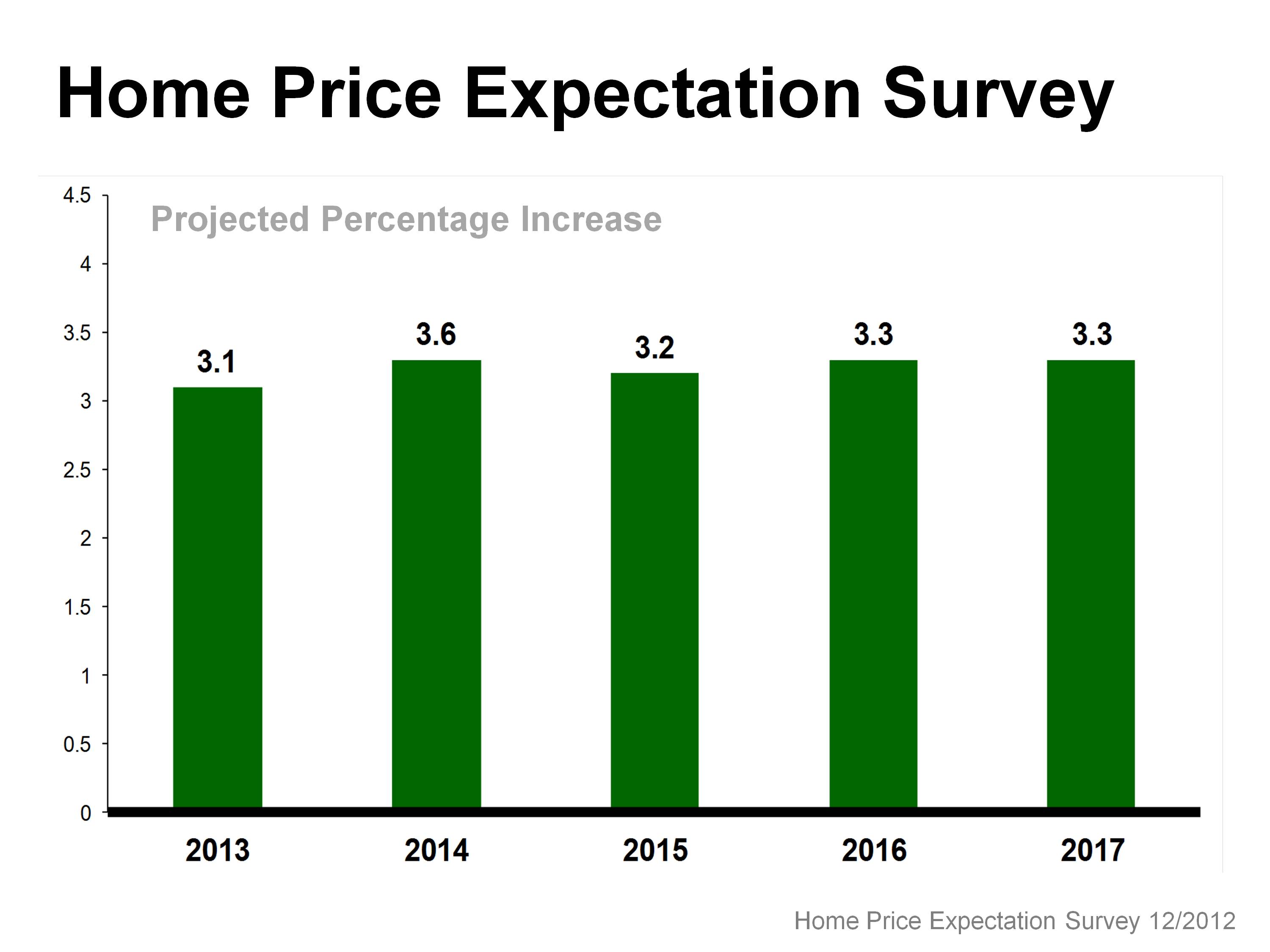 January 11, 2013
Brought to you by Andrew Wright, our mortgage loan officer at Carolina One
The year began on a rough note for mortgage rates. A one-two combination of a fiscal cliff deal and unfavorable news from the Fed caused mortgage rates to end the week sharply higher. The economic data released this week generally came in close to expectations.
Wednesday, mortgage rates reacted to the news that politicians reached a fiscal cliff deal which will avoid most of the spending cuts and tax increases which were set to take place at the start of 2013. While much of the debate was simply postponed, the deal reduces the risk of slower economic growth which would have resulted from the expiring programs. This was good news for stocks and bad news for bonds.
The second big surprise this week came from Thursday's release of the FOMC Minutes from the December 12 Fed meeting. Investors have believed that Fed officials intend to continue purchasing mortgage-backed securities (MBS) and Treasuries for quite a while. The Minutes revealed that there was far less support for Fed asset purchases than previously thought, however. With the Fed currently buying the majority of all newly issued MBS, the hint that Fed purchases could end sooner than expected caused MBS prices to decline. Since mortgage rates are largely determined by MBS prices, mortgage rates increased.
The economic calendar will be very light next week. Import Prices and the Trade Balance will be released on Friday. There will be Treasury auctions on Tuesday, Wednesday, and Thursday.
January 11, 2013
According to preliminary data released today by the Charleston Trident Association of REALTORS® (CTAR), 894 homes sold at a median price of $200,000 in December. The Charleston real estate market closes out the year with more than 10,000 sales for the first time since 2007.
Preliminary figures show 10,574 homes sold at a median price of $190,065 in 2012. These figures, which represent all homes sold through the Charleston Trident Multiple Listing Service (CTMLS), show 11.6% growth in sales volume and a healthy, sustainable 4.6% increase in median price for the region over last year at this time, when 9,312 homes sold at a median price of $181,600.
Get the entire market report here.